JUNE 2012
FREE EXPRESS POST SHIPPING!
Great you've selected the ECONOMY PACKAGE
( Package & Headphone descriptions below)
Choose your OFFER and ORDER NOW and we will Express Post it to you for FREE!
OFFER 1
$100 off
+ FREE Shipping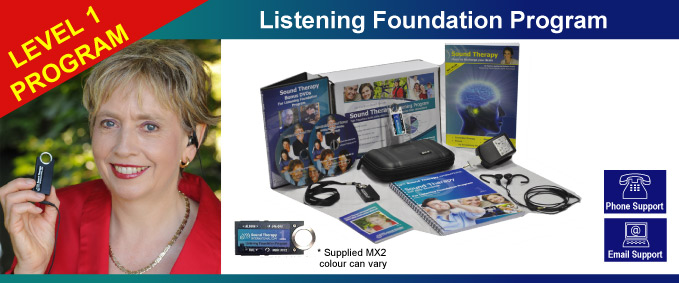 Just $499


OFFER 2
FREE $120 Headphones
+ FREE Shipping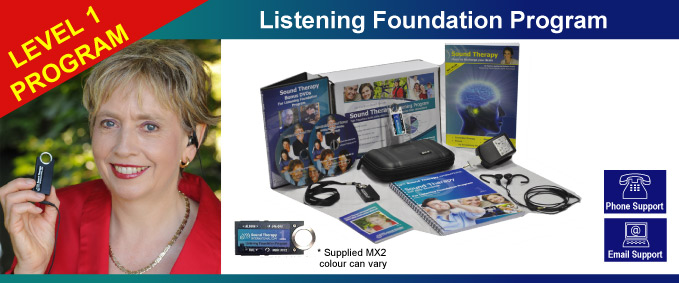 Just $599


OFFER 3
FREE $90 Headphones
$30 off + FREE Shipping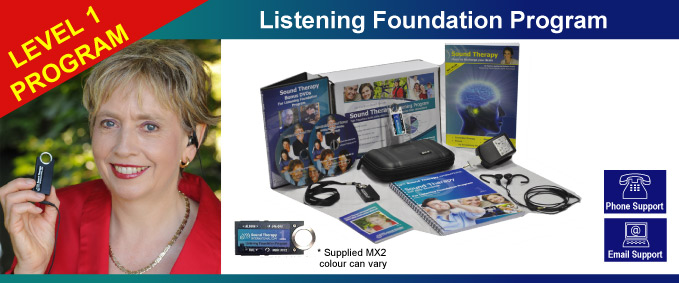 Just $599


Economy Package Description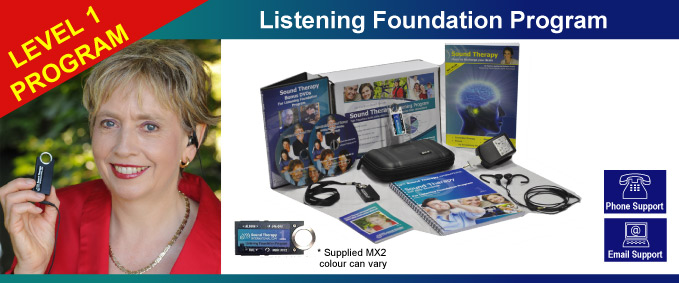 The MINI MX2 Economy Package includes:
– MINI MX2 Sound Therapy player loaded with Listening Foundation Program Level 1
– 1 pair of quality Sennheiser headphones 
– Level 1 Self Help Listeners Workbook
– 3 month e-mail support program
– 2 Sound Therapy Educational DVDs
– Personalised customer phone support
– Sound Therapy: Music to Recharge your Brain

OFFER 2 Headphones PX 100-II with fold and flip design


A musical all-rounder, the PX 100-II supra-aural mini headphones let you enjoy your Sound Therapy at any time on your portable player. Their dynamic, open ear cup design allows for a natural sound reproduction.
These robust, steel-reinforced headphones can also be folded easily, thanks to their unique fold and flip design. Once folded, you can simply place them into their convenient soft carrying case
Features:
Open design for natural sound reproduction
Single-sided cable for convenient handling
Steel-reinforced headband for high durability
Fold and flip: registered design allows the ear cups to be turned 90° and the headphones folded towards the headband (headphones will lock in open and closed positions)
Convenient carrying case included
Optimised for portable CD and media players.
2 year warranty

OFFER 3 Headphones CX280 with volume control


For high quality sound while on-the-move, put on the CX 280 ear canal phones. You will enjoy clear and detailed sound, thanks to their high performance dynamic speaker systems.
The wide array of ear adapters (S/M/L sizes) allows for a personalised fit as well as excellent passive attenuation of ambient noise.
To add to your listening convenience, a volume control has been integrated on the cable.
Features:
Ergonomic ear canal phones with high performance dynamic speaker systems
Silicon ear adaptors for a personalised comfort fit
Integrated volume control Hassle-free cable slider
Storage pouch fits your earphones and Mini Mx2 player perfectly.
2 year warranty
Delivery Includes CX 280 ear-canal phones Ear adapter set (S/M/L) Storage pouch